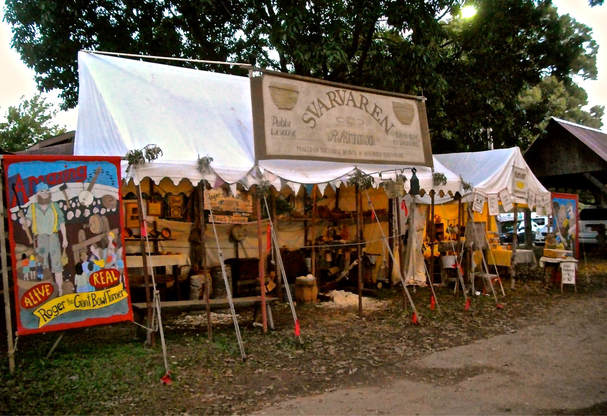 Roger's shop is a stand alone operation and includes:
The complete working shop setup housed in a 12' x 20" fire rated canvas marquee style tent.
Continuous demonstrations throughout the day. (Schedule TBD, but generally 8 hours per day).
Certificate of Insurance
Media and sponsor friendly
The only requirements are:
A 20' x 28' space for the outdoor marquee style tent setup.
Two 110 outlets for lighting if needed.
Help in procuring a suitable fresh log locally. (Local tree trimmers and groundskeepers are a good source.)​
Camping space with electrical hookup and showers.
Roger Abrahamson, 5147 37th Avenue South, Minneapolis MN 55417 * 612-369-1399